Our latest training class graduate is ready to kick off their new businesses and put all their newly acquired knowledge to work. We are pleased to introduce the latest members of our group of incredible franchisees.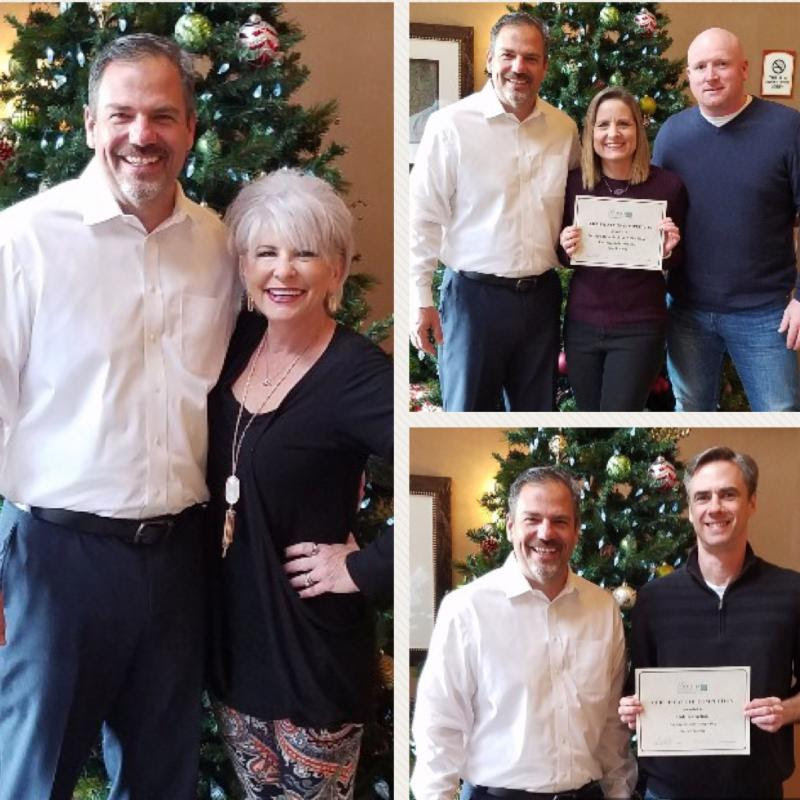 Rob Karochok – Etobicoke, ON
Rob joins Gotcha Covered with his wife, Monica Savitsky, who attended our training class last month. Like Monica, Rob has a background in banking but was recently downsized. He is looking to get back into banking on an interim basis while Monica builds up the business with his background support, possibly including installation for her projects. Mid- to long-term, Rob is looking to join Monica working the business full time.
Mike & Sandra Baker – Escarpment, ON
Sandra brings two decades of corporate marketing experience to Gotcha Covered, which includes working with Air Canada, Hershey and Reese in a variety of roles, including consumer behavior, operations, brand management, and finance. Mike has spent his career in commercial interiors, including sales, construction management and project management. Sandra will be working the business full-time right out of the gate, with Mike joining early next year. They are both more than ready- and very excited- to be out of the corporate world and start building a great business together.
Roxane Cook – North San Antonio, TX
Roxane and her husband already own and operate a highly successful business (a body shop for big rigs), and Roxane has also been a Realtor for the last 17 years, having 'flipped' a few houses along the way. Roxane has been exploring franchisees for several years, and finally is starting a Gotcha Covered business as a way to build something for herself- a project of passion and a way to accomplish something that gives her the flexibility she needs, as well as a sense of pride and accomplishment.
Learn More…
Find details about the business opportunity including testimonials, presentation tools, territory maps and much more with our Consultant Toolkit. To access the website, use the password gotcha.
About the Gotcha Covered Franchise
A Gotcha Covered franchise provides a lifestyle business with extraordinary profit potential through high margins and low operating expenses, all within a very cash-flow friendly model.
Utilizing our powerful and proprietary design software, our franchisees sell virtually everything for the interior of a window, both for the residential and commercial markets. Our extensive offering includes blinds, shades, shutters, window film, and fabric treatments such as draperies, curtains, swags and cascades, covering hundreds of custom window treatments and accessory options.
A Message from the President
Think of me as a resource to answer any questions you may have about how we like to do business. Feel free to call at 720.407.8618 or 800.200.0835 x331. You can also email me directly at plinenberg@gotchacovered.com
I look forward to hearing your thoughts.
Sincerely,
Paul Linenberg