We are proud to announce the newest members of the Gotcha Covered family!
Shan and Ross Carroll
Roanoke, VA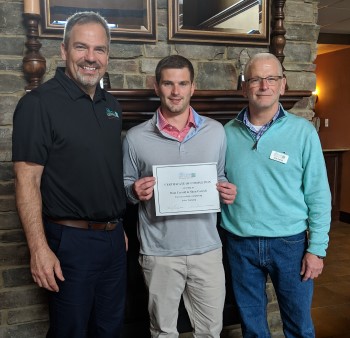 Shan (pronounced 'Shawn') and his son, Ross, join Gotcha Covered with a unique background.
Shan has owned and operated a shutter manufacturing company for more than 20 years, and has distributed through more than 70 Home Depot stores and his own dealer network (including some Gotcha Covered franchise owners).
Ross worked for the company through high school before moving away to start his own career selling roofing in the Wilmington area.
Shan and Ross are at the point where they want to start and run a business together and give both a solid exit strategy from the shutter business.
Sophie Soudaiha and Yasser Murga
El Paso, TX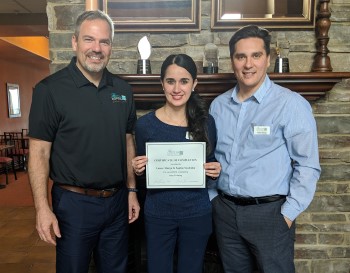 Sophie joins Gotcha Covered with an accounting background and several years of experience working for a property management company.
Having grown tired of constantly dealing with problems, she and Yasser started looking at business ownership to add to their portfolio of rental properties. After looking at a number of other systems, including window cleaning, Christmas light installation and others, they decided that Gotcha Covered was the right combination of income potential and lifestyle.
Sophie will work the business full-time, with Yasser providing support behind the scenes until he can join the business full time.
About the Gotcha Covered Franchise
A Gotcha Covered franchise provides a lifestyle business with extraordinary profit potential through high margins and low operating expenses, all within a very cash-flow friendly model.
Utilizing our powerful and proprietary design software, our franchisees sell virtually everything for the interior of a window, both for the residential and commercial markets.
Our extensive offering includes blinds, shades, shutters, window film, and fabric treatments such as draperies, curtains, swags, and cascades, covering hundreds of custom window treatments and accessory options.
For more information on joining Gotcha Covered, call us at 1-800-200-0835 (ext. 305) or email us at franchising@gotchacovered.com.
A Message from the President
Think of me as a resource to answer any questions you may have about how we like to do business.
Feel free to call at 720-407-8618 or 1-800-200-0835 (ext. 331). You can also email me directly at plinenberg@gotchacovered.com
I look forward to hearing your thoughts.
Sincerely,
Paul Linenberg