We are proud to announce the newest members of the Gotcha Covered family!
Chris Kartschoke
Minneapolis, MN
Originally from Wisconsin, Chris has lived in the Minneapolis area for more than 20 years. Chris has an MBA and has spent his career in banking/finance with Wells Fargo and GE Capital before being laid off earlier this year.
Chris had considered retirement at that time, but eventually decided that he needed to be active (Chris is an avid runner), and that he wanted to find an opportunity that could provide both income and lifestyle flexibility, and that he might be able to pass on to his children at some point.
John Kohlschein
Dallas, TX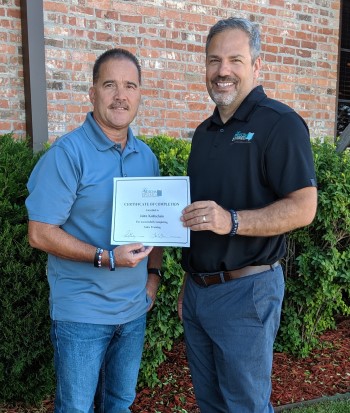 Born in Holland, John grew up in Salt Lake City before enlisting in the US Air Force and getting some technical training. After his military service, John spent his career in the technology field, working for a number of mid-sized companies in a variety of roles.
After having gone through several corporate restructurings, John finally decided that it was time to control his own destiny through business ownership, and is excited about the possibility of his wife joining him in the business at some point.
Monica Vasquez
Orlando, FL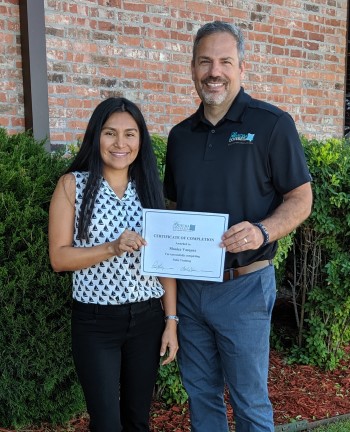 A native of Peru, Monica immigrated to the US in 2000 and settled in the Orlando area. Monica's original field of study was accounting but eventually moved into drafting and CAD before becoming a mechanical engineer.
Monica has most recently been working as a designer/project engineer with Tupperware before being restructured in January of this year. Monica saw this as an opportunity to finally achieve her dream of being a business owner and to be more involved in home decor.
Gabe Vargas and Sylvia Buenahora
Orlando, FL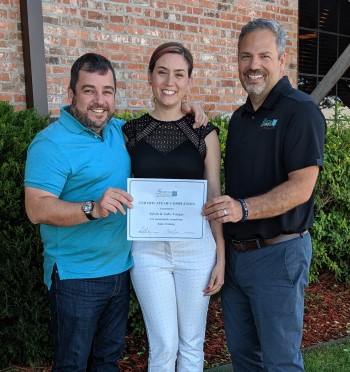 Gabe and Sylvia are emigrating from Colombia to start their new Gotcha Covered business. They have been business owners in their native country, owning a portfolio of businesses including vending machines, smoothie/shake store, and a seasonal Halloween store.
Gabe has always wanted to own a franchise, and he has several commercial connections in the Orlando area. Gabe will be running the business with help from Sylvia behind the scenes, who will be running her own coaching business.
Heath Farmer
Virginia Beach, VA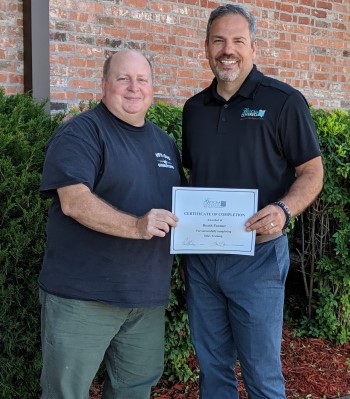 Born in Kansas and raised in Oklahoma, Heath joined the US Navy at age 18 and spent 11 years in the service. Heath earned his Bachelor and MBA in global management, and his career has been mainly in electronics.
His most recent project has been installing/repairing electronics in a ship yard, but the physical toll has compelled him to look for other opportunities. Heath looked at painting and commercial cleaning franchises before deciding that Gotcha Covered has the flexibility he's looking for.
Welcome to Chris, John, Monica, Gabe, Sylvia, and Heath! We are so excited to have you join our team!
About the Gotcha Covered Franchise
A Gotcha Covered franchise provides a lifestyle business with extraordinary profit potential through high margins and low operating expenses, all within a very cash-flow friendly model.
Utilizing our powerful and proprietary design software, our franchisees sell virtually everything for the interior of a window, both for the residential and commercial markets.
Our extensive offering includes blinds, shades, shutters, window film, and fabric treatments such as draperies, curtains, swags, and cascades, covering hundreds of custom window treatments and accessory options.
For more information on joining Gotcha Covered, call us at 1-800-200-0835 (ext. 305) or email us at franchising@gotchacovered.com.
A Message from the President
Think of me as a resource to answer any questions you may have about how we like to do business.
Feel free to call at 720-407-8618 or 1-800-200-0835 (ext. 331). You can also email me directly at plinenberg@gotchacovered.com
I look forward to hearing your thoughts.
Sincerely,
Paul Linenberg