Meet Our Newest Gotcha Covered Franchise Owners!
Join us in welcoming the newest members of the Gotcha Covered family!
Kendall Walters
Summerdale, AL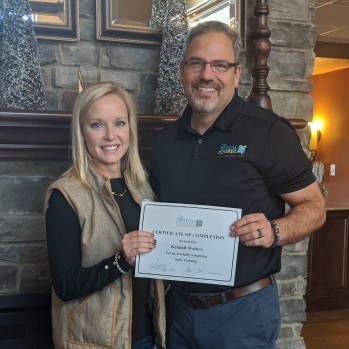 Kendall joins Gotcha Covered in the Mobile, Alabama area (Baldwin County) after leaving her previous job in the medical equipment industry. With sales and management experience (and an MBA), Kendall has always wanted her own business, and explored other franchise system before choosing Gotcha Covered. After a less-than-positive experience trying to find window treatments for some rental property she owns, Kendall recognized the opportunity for a customer-focused window treatment company in her area.
Jon and Sarah Schloesser
Appleton, WI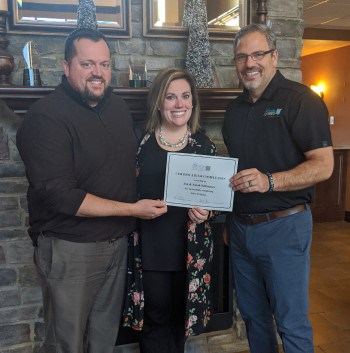 Both Jon and Sarah attended training, but Jon will be the primary driver of their new business. A US Air Force Veteran, Jon's most recent background has involved extensive travel in the aviation industry. With three young children at home, Jon wanted to find an opportunity to have a lucrative career that did not require travel, and that gave him and Sarah flexibility to spend more time together as a family. Sarah is private practice owner and will retain her position while helping Jon behind the scenes.
Heather Bellardine 
Richmond, KY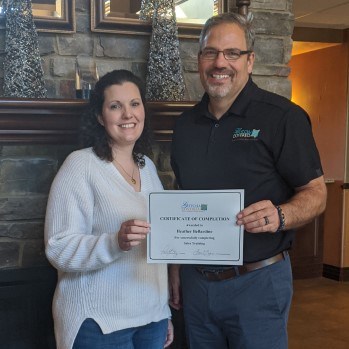 Heather's life path has taken her through Virginia Beach, Virginia and Raleigh, North Carolina before she landed in the Richmond, Kentucky area, where she will be starting her new Gotcha Covered business. A former homemaker with two adult children, Heather is looking to help pay off student loans for her daughters and build equity for retirement for herself. Heather has an inherent interest in design and has just purchased a home to try out her decorating skills. Heather is joined in business by her father, who will remain a silent partner.
Dorian Landaruzi
Jacksonville, FL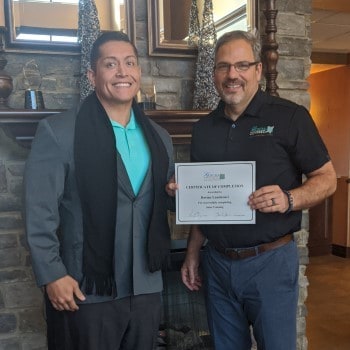 Dorian is a US Army Veteran who just moved from his native California to Florida in part to be near his wife, Anna, who recently enlisted in the US Navy. Dorian has a strong entrepreneurial streak, and has flipped cars and sold furniture in addition to his career as a mortgage broker for a large national bank. Dorian and Anna are also very active in the community, and are involved in emergency response and search and rescue organizations. Anna plans to join Dorian in the business once her enlistment period expires in a few years.
Welcome to our new owners! We are so excited to have you join our team!
About the Gotcha Covered Franchise
A Gotcha Covered franchise provides a lifestyle business with extraordinary profit potential through high margins and low operating expenses, all within a very cash-flow friendly model.
Utilizing our powerful and proprietary design software, our franchisees sell virtually everything for the interior of a window, both for the residential and commercial markets.
Our extensive offering includes blinds, shades, shutters, window film, and fabric treatments such as draperies, curtains, swags, and cascades, covering hundreds of custom window treatments and accessory options.
For more information on joining Gotcha Covered, call us at 1-800-200-0835 (ext. 305) or email us at franchising@gotchacovered.com.
A Message from the President
Think of me as a resource to answer any questions you may have about how we like to do business.
Feel free to call at 720-407-8618 or 1-800-200-0835 (ext. 331). You can also email me directly at plinenberg@gotchacovered.com
I look forward to hearing your thoughts.
Sincerely,
Paul Linenberg