We are proud to announce the newest members of the Gotcha Covered family!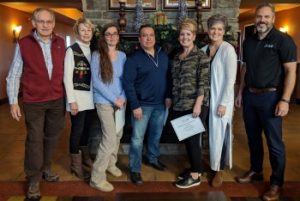 Laura Pedersen and Nicole Layman – Sioux City, Iowa
Nicole first learned about Gotcha Covered as a customer of Susan Tjarks a couple of years ago. Nicole and Laura have known each other for many years, as their husbands have been lifelong friends and are current business partners. Nicole has a teaching background and has spent the better part of her career as a hairstylist, while Laura has been in HR – primarily in the medical field – for the bulk of her career, and also works for a charitable organization. Both Laura and Nicole will be running the front end of the business, with their husbands helping behind the scenes.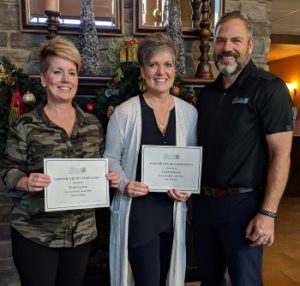 Steve and Ann Leek – Little Rock, AR
Steve and Ann have been entrepreneurs for several decades, and are adding Gotcha Covered to their portfolio of other businesses. Steve owns and operates an accounting firm, and the Leeks own some commercial and vacation property as well. Ann's background is in healthcare marketing and fundraising, and she has been managing their properties for the last couple of years. The Leeks are starting the business with the assistance of one of their employees, Lisa Blair, who will primarily work the back office while Ann will do the marketing and sales.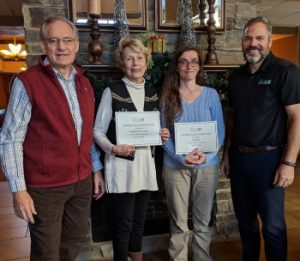 Matt Martinez – Katy, TX
Matt joins Gotcha Covered after a long stint in the technology world. He owned and operated a company that provided technical services primarily to the government for 18 years, and sold 5 years ago. Since then, he has worked for several companies, most recently as a manufacturer's rep for Motorola. It will actually be Matt's wife, Lisa, who will be running the front end of their Gotcha Covered business, but she was not able to come to training due to child care constraints. She will be joining us at Conference and our next training class.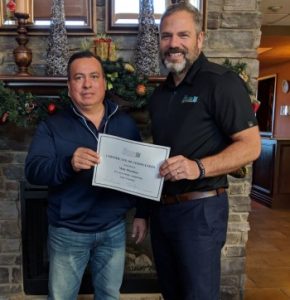 About the Gotcha Covered Franchise
A Gotcha Covered franchise provides a lifestyle business with extraordinary profit potential through high margins and low operating expenses, all within a very cash-flow friendly model.
Utilizing our powerful and proprietary design software, our franchisees sell virtually everything for the interior of a window, both for the residential and commercial markets. Our extensive offering includes blinds, shades, shutters, window film, and fabric treatments such as draperies, curtains, swags, and cascades, covering hundreds of custom window treatments and accessory options.
A Message from the President
Think of me as a resource to answer any questions you may have about how we like to do business. Feel free to call at 720.407.8618 or 800.200.0835 x331. You can also email me directly at plinenberg@gotchacovered.com
I look forward to hearing your thoughts.
Sincerely,
Paul Linenberg