We are proud to announce the newest members of the Gotcha Covered family!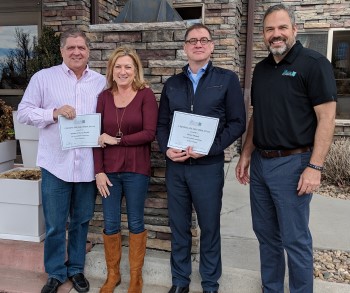 David and Donna Smith – Lutherville, MD
David and Donna are starting their new Gotcha Covered business on the north side of Baltimore. They both have varied business backgrounds.
David started his career in the insurance industry, grew to the executive level, then moved to online education and most recently has been flipping homes.
Donna also started in the insurance field (where they met), and owned and operated a child identification franchise for about 10 years until selling in 2017. She now works "part time" for their local church.
David and Donna are very excited to be running their business together and working side by side.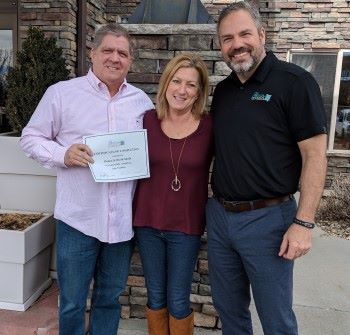 Brent and Angie Mesick – Henderson, NV
Brent and Angie will be opening their new Gotcha Covered business in the south Las Vegas area. Angie was unable to attend training but made sure that Brent filled her in every night! We look forward to having her join us for Advanced Training.
Brent is a Navy veteran, serving for 10 years before getting into training and organizational development and spending the bulk of his career in that field.
Angie has a strong selling and marketing background, having managed a retail store in her native Philippines and selling various products online.
Brent and Angie looked at many franchises before deciding that Gotcha Covered was right for them.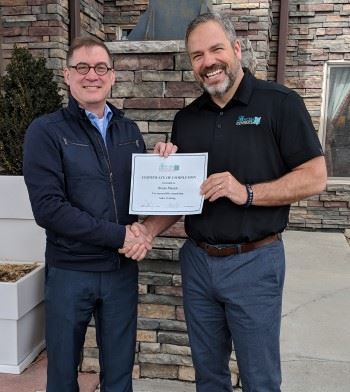 About the Gotcha Covered Franchise
A Gotcha Covered franchise provides a lifestyle business with extraordinary profit potential through high margins and low operating expenses, all within a very cash-flow friendly model.
Utilizing our powerful and proprietary design software, our franchisees sell virtually everything for the interior of a window, both for the residential and commercial markets.
Our extensive offering includes blinds, shades, shutters, window film, and fabric treatments such as draperies, curtains, swags, and cascades, covering hundreds of custom window treatments and accessory options.
For more information on joining Gotcha Covered, call us at 1-800-200-0835 (ext. 305) or email us at franchising@gotchacovered.com.
A Message from the President
Think of me as a resource to answer any questions you may have about how we like to do business. Feel free to call at 720-407-8618 or 1-800-200-0835 (ext. 331). You can also email me directly at plinenberg@gotchacovered.com
I look forward to hearing your thoughts.
Sincerely,
Paul Linenberg