Meet Our Newest Gotcha Covered Franchise Owners!
Join us in welcoming the newest members of the Gotcha Covered family! As you will note from the pictures, this was another virtual training class.
Neil Ard
Mount Vernon, New York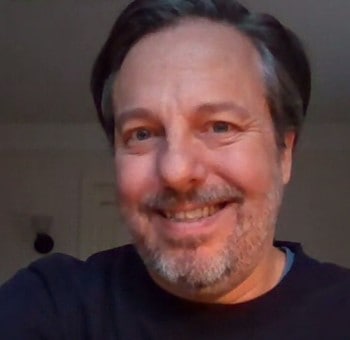 Originally from Texas, Neil moved to New York many years ago to pursue an acting career. He got into the apparel industry to support himself in the meantime, but quickly found that it was a great fit for him. As a result, Neil has spent the last couple of decades working for household names such as the Gap, Old Navy, Banana Republic (and more), working with designers and travelling the world. While he really enjoyed that industry, he was the victim of re-structuring due to the pandemic earlier this year, and ultimately decided that it was time to purse his own venture and passion with Gotcha Covered.
Theresa Douge
Parkland, Florida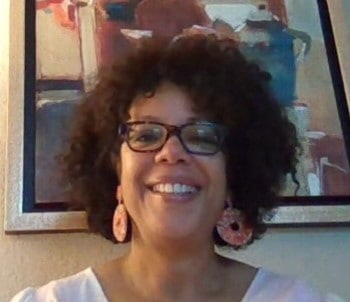 Theresa joins Gotcha Covered in the north Ft. Lauderdale/Miami area after a long career in accounting and computer science. Theresa combined both of those disciplines while working for an accounting software company, with a focus on user experience. Theresa has been dreaming of opening her own business for many years, and actually created an LLC for her future business twenty years ago. In recent years, her interest in her field has diminished, and she ultimately found Gotcha Covered as her chance to finally create a better quality of life and express her long-dormant creative side.
Welcome to our new additions! We are so excited to have you join our team!
About the Gotcha Covered Franchise
A Gotcha Covered franchise provides a lifestyle business with extraordinary profit potential through high margins and low operating expenses, all within a very cash-flow friendly model.
Utilizing our powerful and proprietary design software, our franchisees sell virtually everything for the interior of a window, both for the residential and commercial markets.
Our extensive offering includes blinds, shades, shutters, window film, and fabric treatments such as draperies, curtains, swags, and cascades, covering hundreds of custom window treatments and accessory options.
For more information on joining Gotcha Covered, call us at 1-800-200-0835 (ext. 305) or email us at franchising@gotchacovered.com.
A Message from the President
Think of me as a resource to answer any questions you may have about how we like to do business.
Feel free to call at 720-407-8618 or 1-800-200-0835 (ext. 331). You can also email me directly at plinenberg@gotchacovered.com
I look forward to hearing your thoughts.
Sincerely,
Paul Linenberg