At Gotcha Covered, we pride ourselves on staying ahead of the game in the field of technology within our industry. And that includes our marketing strategies.
Our Marketing Team has been working hard these last few months getting ready for 2019 which we are now calling our Year Of Social Media!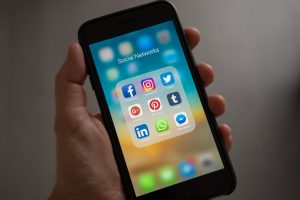 We have always worked hard to stay ahead of the digital marketing trends. Social media is constantly changing and evolving and it is crucial to follow these trends in order to stay in front of your audience.
Our goal for 2019 is to take our social media presence to the next level and provide our Franchise Owners with superior content to increase their SEO.
We employ a variety of tools to produce more leads with less effort through social media channels. And as part of our multi-faceted, customized marketing plan, we work with our Franchise Owners to help them integrate these practices into their own marketing strategies.
This is just another way that we support our Franchise Owners with top notch marketing tools and social media support. We are so excited for our Year Of Social Media!
About the Gotcha Covered Franchise
A Gotcha Covered franchise provides a lifestyle business with extraordinary profit potential through high margins and low operating expenses, all within a very cash-flow friendly model.
Utilizing our powerful and proprietary design software, our franchisees sell virtually everything for the interior of a window, both for the residential and commercial markets. Our extensive offering includes blinds, shades, shutters, window film, and fabric treatments such as draperies, curtains, swags, and cascades, covering hundreds of custom window treatments and accessory options.
A Message from the President
Think of me as a resource to answer any questions you may have about how we like to do business. Feel free to call at 720.407.8618 or 800.200.0835 x331. You can also email me directly at plinenberg@gotchacovered.com
I look forward to hearing your thoughts.
Sincerely,
Paul Linenberg