Meet Our Newest Gotcha Covered Franchise Owners!
Join us in welcoming the newest members of the Gotcha Covered family! As you will note from the pictures, this was another virtual training class.
Ken Mills
Charlotte, NC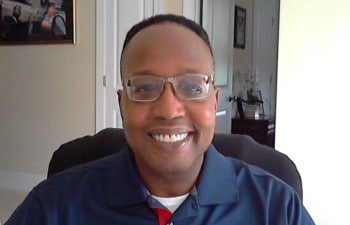 A native Bostonian, Ken will be starting his new business on the north side of Charlotte. Ken has spent the majority of his career in branding and marketing, and most recently transferred from the Orlando area to take on the marketing responsibilities for a major grocery chain. Having been 're-organized out' due to a corporate restructure, Ken looked at about a dozen franchise systems before deciding that Gotcha Covered gave him the income potential and flexibility that he was looking for. He is also excited to be able to express his creativity in his new venture.
 Chris Groom
Olathe, Kansas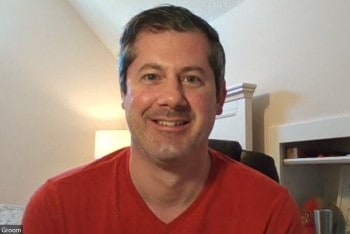 Chris has been in sales since graduating from college, and will bring a variety of sales experiences and skills to his new business in the Kansas City, KS area. Chris has had stints with Enterprise and ADP before getting in to the eye care industry, selling equipment to optometrists for the last 7+ years. After the job went away due to pandemic-related restructuring, Chris looked at buying a multi-location carpet cleaning franchise as an entrée into business ownership. He ultimately decided that the lower investment and less reliance on labor is a much better path for him.
Linda Gainer
Herndon, Virginia
A friend of a friend of one of our Gotcha Covered business owners, Linda has been aware of Gotcha Covered for a number of years. Linda has spent her entire career in the corporate recruiting and HR arena, but has always thought about operating her own business at some point. After losing enthusiasm for her career and its opportunity for growth, her entrepreneurial aspirations and her passion for home décor and home design has finally led her to take the plunge and open up her very own Gotcha Covered business in the Washington, DC area.
Welcome to our new additions! We are so excited to have you join our team!
About the Gotcha Covered Franchise
A Gotcha Covered franchise provides a lifestyle business with extraordinary profit potential through high margins and low operating expenses, all within a very cash-flow friendly model.
Utilizing our powerful and proprietary design software, our franchisees sell virtually everything for the interior of a window, both for the residential and commercial markets.
Our extensive offering includes blinds, shades, shutters, window film, and fabric treatments such as draperies, curtains, swags, and cascades, covering hundreds of custom window treatments and accessory options.
For more information on joining Gotcha Covered, call us at 1-800-200-0835 (ext. 305) or email us at franchising@gotchacovered.com.
A Message from the President
Think of me as a resource to answer any questions you may have about how we like to do business.
Feel free to call at 720-407-8618 or 1-800-200-0835 (ext. 331). You can also email me directly at plinenberg@gotchacovered.com
I look forward to hearing your thoughts.
Sincerely,
Paul Linenberg