Meet Our Newest Gotcha Covered Franchise Owners!
Join us in welcoming the newest members of the Gotcha Covered family!
Eric Curry
St. Petersburg, FL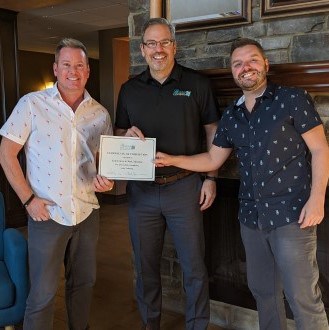 Eric and his partner, Nick Martoni, join Gotcha Covered as new residents of St. Petersburg. Eric spent the early part of his career in broadcast journalism, anchoring more than 2,000 newscasts before becoming the Spokesperson and Press Secretary for the Governor of Wyoming and then the PR Manager for a major amusement park. Eric then moved into marketing/financial services before ultimately being laid off and searching for his own business. Eric plans to run Gotcha Covered full-time, while Nick will work behind the scenes leveraging his connections within the community.
Alec and Jackie Jopp
Las Vegas, NV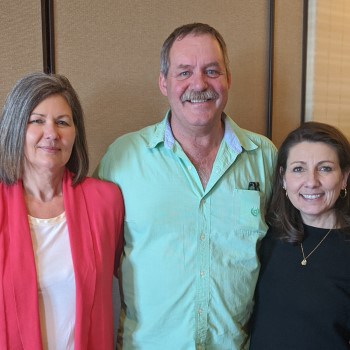 Alec and Jackie join Gotcha Covered with a unique background in that Alec has been a professional window treatment installer for the past 15 years. Originally from Calgary, Alberta, Alec and Jackie used to own a Subway franchise back in the early 1990's, where they met our own Terri Morris for the first time. After Subway, Alec owned and operated a drape cleaning business. He found that there was a high demand for installers so he became an installer for Shade O Matic before coming to the Gotcha Covered group for installations. A few years ago, he and Jackie moved to Las Vegas and are ready to start their own Gotcha Covered location in their new home town.
Tamara Cluff
Edmonton, AB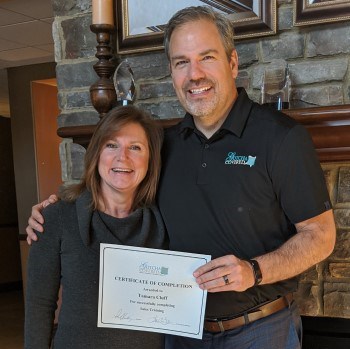 Originally from a small town in Canada, Tamara has a background in biochemistry, and has been in pharmaceutical sales (including management positions with a LOT of travel) for most of her professional career. After being laid off in March 2019, Tamara pursued her passion of baking bread before concluding that 'there is no dough in dough' and began seeking a second career that would be more lucrative and flexible from a lifestyle perspective. Tamara is also driven by a competitive spirit and a desire to make a difference in her community.
Welcome to our new owners! We are so excited to have you join our team!
About the Gotcha Covered Franchise
A Gotcha Covered franchise provides a lifestyle business with extraordinary profit potential through high margins and low operating expenses, all within a very cash-flow friendly model.
Utilizing our powerful and proprietary design software, our franchisees sell virtually everything for the interior of a window, both for the residential and commercial markets.
Our extensive offering includes blinds, shades, shutters, window film, and fabric treatments such as draperies, curtains, swags, and cascades, covering hundreds of custom window treatments and accessory options.
For more information on joining Gotcha Covered, call us at 1-800-200-0835 (ext. 305) or email us at franchising@gotchacovered.com.
A Message from the President
Think of me as a resource to answer any questions you may have about how we like to do business.
Feel free to call at 720-407-8618 or 1-800-200-0835 (ext. 331). You can also email me directly at plinenberg@gotchacovered.com
I look forward to hearing your thoughts.
Sincerely,
Paul Linenberg