We are proud to announce the newest members of the Gotcha Covered family!
Melanie Giggs
Red Deer, Alberta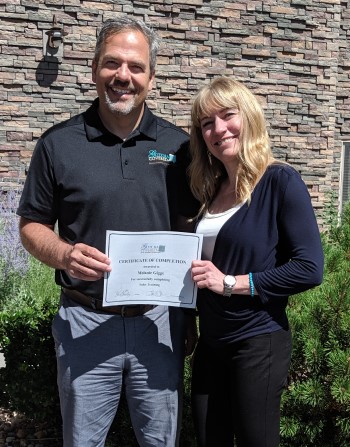 Originally from a small town in Alberta, Melanie joins Gotcha Covered in Red Deer after a varied career that has included sales, entrepreneurship and business ownership.
Melanie was a personal trainer for 10 years, has owned an oil field equipment rental company, and was in automobile sales for the last 10+ years with a short stint in residential real estate.
Melanie was looking for an opportunity to provide income and control of her career, and looked at several other opportunities, including a men's clothing store, before deciding that Gotcha Covered was right for her.
Jacob and Brittney Watson
Huntingtown, Maryland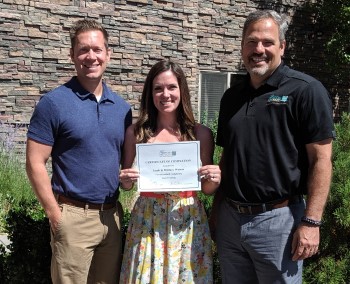 Jake and Brittney join Gotcha Covered in Southern Maryland after Jake's transition from his military career, in which he graduated from West Point, served two tours in Afghanistan and was a Purple Heart recipient.
Brittney has training in residential architecture and has been a real estate agent while raising their two young children. Jake grew up in a family of business owners, and they currently rent and flip homes.
Brittney will start the business, with Jake helping behind the scenes and hoping to transition from his current job in IT consulting in the next year or two.
About the Gotcha Covered Franchise
A Gotcha Covered franchise provides a lifestyle business with extraordinary profit potential through high margins and low operating expenses, all within a very cash-flow friendly model.
Utilizing our powerful and proprietary design software, our franchisees sell virtually everything for the interior of a window, both for the residential and commercial markets.
Our extensive offering includes blinds, shades, shutters, window film, and fabric treatments such as draperies, curtains, swags, and cascades, covering hundreds of custom window treatments and accessory options.
For more information on joining Gotcha Covered, call us at 1-800-200-0835 (ext. 305) or email us at franchising@gotchacovered.com.
A Message from the President
Think of me as a resource to answer any questions you may have about how we like to do business.
Feel free to call at 720-407-8618 or 1-800-200-0835 (ext. 331). You can also email me directly at plinenberg@gotchacovered.com
I look forward to hearing your thoughts.
Sincerely,
Paul Linenberg