Meet Our Newest Gotcha Covered Franchise Owners!
Join us in welcoming the newest members of the Gotcha Covered family! As you will note from the pictures, this was another virtual training class.
Mashar and Toofan Shariatmadari
Edmonton, Alberta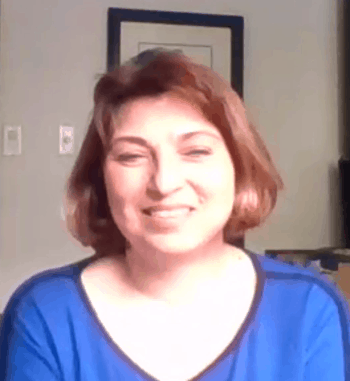 Mashar and Toofan emigrated to Canada several decades ago, and moved from Vancouver to Edmonton in 2007. Mashar has an accounting background, while Toofan has a degree in mechanical engineering with professional experience in production, management and software development in the office furniture and window manufacturing industries. Mashar has always had an interest in interior design, and last October finally decided that it was time for her to work for herself rather than others. Toofan will continue consulting in his field while helping Mashar behind the scenes.
Bobbi Jo Cheek
Omaha, Nebraska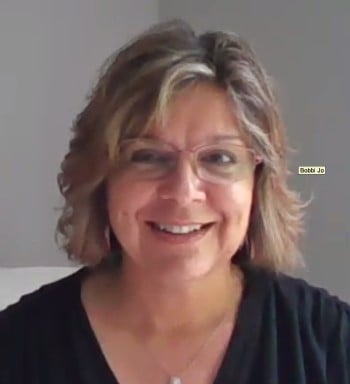 Bobbi Jo joins Gotcha Covered with both interior design and window treatment experience. Bobbi Jo started her design business back in 2001, and prior to settling in her native Omaha, had stints in Seattle and Kalamazoo. She is also a real estate agent and works closely with the Veteran community on their housing needs. More recently, Bobbi Jo focused more on the window treatment aspect of her design business, and joined Gotcha Covered to help her take her business to the next level, which includes a plan to grow into a storefront in the future.
Barry Brown and Lisa LaForge
Colorado Springs, Colorado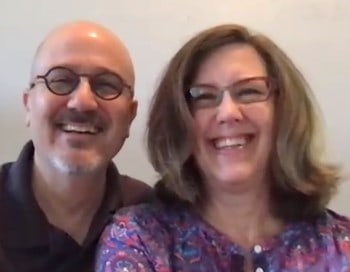 Barry comes to us already having experience working with Gotcha Covered in Grand Rapids, Michigan. Previously, he had been working for one of our other franchise owners before he and his wife Lisa decided to move back to his native Colorado and operate their own Gotcha Covered business together. Barry's prior background includes a business degree, and he owned a photography studio for 10 years. Lisa's career has been mostly in regulatory compliance in the healthcare industry, but she has also run her own personal chef business.
Welcome to our new additions! We are so excited to have you join our team!
About the Gotcha Covered Franchise
A Gotcha Covered franchise provides a lifestyle business with extraordinary profit potential through high margins and low operating expenses, all within a very cash-flow friendly model.
Utilizing our powerful and proprietary design software, our franchisees sell virtually everything for the interior of a window, both for the residential and commercial markets.
Our extensive offering includes blinds, shades, shutters, window film, and fabric treatments such as draperies, curtains, swags, and cascades, covering hundreds of custom window treatments and accessory options.
For more information on joining Gotcha Covered, call us at 1-800-200-0835 (ext. 305) or email us at franchising@gotchacovered.com.
A Message from the President
Think of me as a resource to answer any questions you may have about how we like to do business.
Feel free to call at 720-407-8618 or 1-800-200-0835 (ext. 331). You can also email me directly at plinenberg@gotchacovered.com
I look forward to hearing your thoughts.
Sincerely,
Paul Linenberg