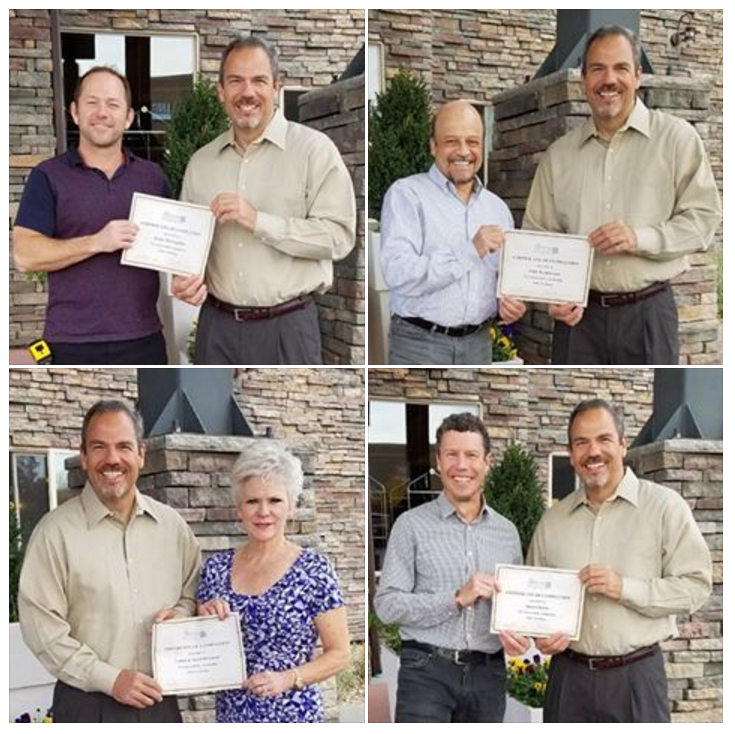 We are pleased to share with you the exciting news about our newest group of franchisees!
Jason McLaughlin, Victoria, BC
Jason comes to Gotcha Covered from the world of geology, and has literally traveled the world looking for various types of mineral deposits. Having grown up in Calgary and soon to be living in Victoria, BC, Jason has also recently had a stint as a train conductor. The ups and downs of being a travelling geologist and the highly regimented train conducting led Jason to seek a better mix of income and lifestyle flexibility where he can be home with his wife and two daughters. Jason chose Gotcha Covered after exploring flooring companies and many others.
Peter Buchsbaum, Markham, ON
Originally from Romania, Peter left his home country in his early 20s and emigrated to Israel for 12 years, then to Canada. Peter has been living in Toronto area for the last 15 years and will be building his business in Markham. An engineer by training, Peter has worked design, R&D and processing, most recently with Siemens in their medical device division. Peter has not yet left his current job, but will be creating a path wherein he can get his business up and running as soon as possible with a combination of his efforts and potentially full or part-time staff.
Scott and Louise Brennan, Denver, CO
Scott and Louise join Gotcha Covered with extensive experience in franchising. They used to own and operate the largest franchisee group within Sylvan Learning Centers, managing 15 locations and 300 employees. They have also been franchise brokers (Scott will continue this as his primary focus) and will be winding down a B2B expense reduction franchise as they launch their new Gotcha Covered business. Louise will be running the business full-time, and is very excited (and well-suited) to finally be doing something that she is passionate about.
Stuart Storm, Toronto, ON
A Toronto native, Stuart comes to Gotcha Covered after a highly successful career in banking and auto finance/commercial fleet leasing. After a buyout from his previous company, Stuart had the good fortune to be able to spend considerable time with his family as he sorted out his future career options. After exploring many avenues, Stuart decided that he wanted to control his own destiny through business ownership, and ultimately chose Gotcha Covered due to the combination of product demand, income potential and work/life balance.
About the Gotcha Covered Franchise
A Gotcha Covered franchise provides a lifestyle business with extraordinary profit potential through high margins and low operating expenses, all within a very cash-flow friendly model.
Utilizing our powerful and proprietary design software, our franchisees sell virtually everything for the interior of a window, both for the residential and commercial markets. Our extensive offering includes blinds, shades, shutters, window film, and fabric treatments such as draperies, curtains, swags and cascades, covering hundreds of custom window treatments and accessory options.
A Message from the President
Think of me as a resource to answer any questions you may have about how we like to do business. Feel free to call at 720.407.8618 or 800.200.0835 x331. You can also email me directly at plinenberg@gotchacovered.com
I look forward to hearing your thoughts.
Sincerely,
Paul Linenberg